Directory

Affiliations






Silicon Valley Sports Medicine

You don't need to be a professional athlete to benefit from the positive aspects of physical activity! We are a total healthcare solution focused on Family Medicine and Sports Medicine. We are happy to take care of all of your primary care needs and we also have on-site Orthopedics, Physical Therapy and X-ray all under one roof.

Latest News
Holiday Hours
Please note the office will be closed in observance of President's Day on Monday, Feb 16th. Please plan accordingly!
Accepting new patients
We are happily accepting new patients for both ongoing comprehensive primary healthcare as well as sports injuries . Get started by signing up via our Patient Portal today:
» New patient info or » Patient Portal login
Nexplanon™ Certified
If you are seeking information on Nexplanon, call the office for an appointment - we are trained and certified to implant Nexplanon.
» More info
Total Health™ Program
We offer a concierge medicine program called Total Health™. This program focuses on prevention, wellness and improved physical fitness utilizing state of the art tests to define your baseline and monitor your progress throughout the year.
» More info
Smartphone App Now Available
the healow Mobile App gives mobile access to our Patient Portal and allows patients to communicate with our practice easily, safely, and securely over the web.
» healow Mobile App info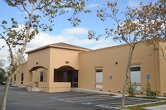 Our Location
221 E. Hacienda Ave, Ste. B
Campbell, CA 95008
» View map
Phone:

(408) 376-3350
FAX:

(408) 374-4130
Office Hours
Mon

8:30 am-12, 1:30-5 pm
Tue

8:30 am-12, 1:30-5 pm
Wed

8:30 am-12, 1:30-5 pm
Thu

8:30 am-12, 1:30-5 pm
Fri

8:30 am-11:30, 1-4 pm