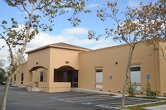 Silicon Valley Sports Medicine
221 E. Hacienda Ave, Ste. B
Campbell, CA 95008
» View map
Phone:

(408) 376-3350
FAX:

(408) 374-4130


Billing Office
(408) 624-9221
Payments can now be made online - through our fully HIPPA compliant Patient Portal. Login here:
🔒 Patient Portal Login .
This implementation is developed by our electronic medical records (EMR) provider to protect the privacy and security of health information beyond a standard website.
**Please note: email statement reminders will originate from our EMR provider eClinicalWorks and will come from the domain: @eclinicalworks.com

After Hours Care
If you require a medical evaluation for a problem that is NOT a life threatening emergency and you need to be seen after hours or on the weekend, consider going to an urgent care facility.

Patient Portal
We are pleased to offer our patients convenient and private access to send and receive messages from the staff as well as to access personal medical information online as well as view your balances and pay your bill directly online.

All online information and communication must now be directed over the Patient Portal as this provides greater privacy, meets the requirements of patient privacy laws and gives us the ability to attach communications to your health records.

New patients can also pre-register with our practice on the Patient Portal.
» More info

🔒 Patient Portal Login


Please remember, our main priority is to the patients in the office that day. All other calls and messages are triaged appropriately.
If you need something urgently, it is imperative that you call the office and notify the staff.